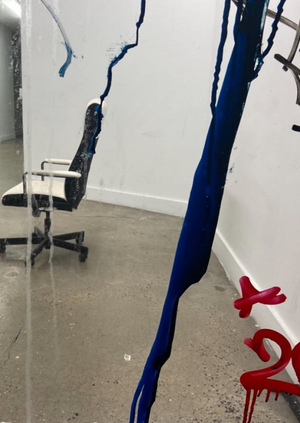 Moin
1st Dec 2023
7.00pm - 10.30pm GMT
Add to Calendar
Event Details
Simple Things & Strange Brew are excited to welcome Moin down to Bristol this December 1st.
Moin are a three piece based in London that comprises of Tom Halstead and Joe Andrews of the band Raime (Blackest Ever Black, RR) and percussionist Valentina Magaletti who operates over a great range of projects such as Vanishing Twin, Tomaga and Lafawandah.

The three have been working together intermittently for over 10 years with Valentina contributing drums to both of Raimes albums ( Quarter Turns Over A Living Line in 2012 and Tooth in 2016) and a debut Moin EP in 2013. Valentina also joined Raime's live show for the Tooth album which toured extensively.

The band navigate a revolving set of influences from obvious touch points such as alt rock, post-punk, art-rock and doom metal to more abstract ideas found in improv and found sound recording. In addition to these more closely related areas, shades of electronic music are still present providing a constant dialogue between the two practices. The sound is direct but subtly re-assembled