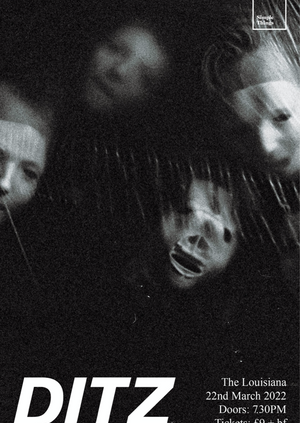 DITZ live at The Louisiana
22nd Mar 2022 7:30pm - 11pm
Add to Calendar
Event Details
Simple Things welcome DITZ to Bristol this March.
If the Brighton-based band are known for one thing, it's the electricity that manifests in their live sets. Fusing elements from various moments along the history of punk music, they've managed to grasp the very essence at the core of the scene - something few manage to achieve. Loud, busy and in your face, the band have released music sporadically since 2016 but DITZ's debut album 'The Great Regression' finally lands on March 4th.
With support from The Pleasure Dome & HAAL.