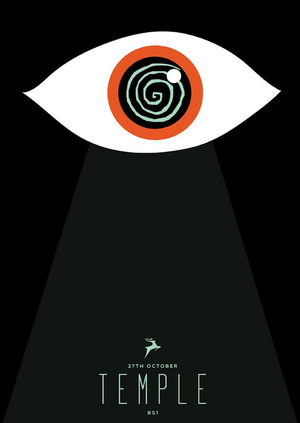 Temple Halloween - The Surrealists Ball
27th Oct 2018 7pm - 3am
Add to Calendar
Event Details
We cordially invite you to the weird, wonderful, upside down round and sideways world of the Surrealist ball.

After the huge success of the launch we cannot wait to once again open the doors to the T E M P L E at our very first Halloween party!

Indulge in the different, disturbing, quirky and plain wrong. Come dressed as a melting clock, a large nose with legs or a three eyed purple snake charmer…

We will be transforming The Temple into a bizarre, fantastic and wonky setting suitable for losing yourself in and hanging with the freaks!

You are strongly encouraged to follow this dress code – No witches, Vampires, zombies etc…

Tickets are on sale now and are levitating out in an alarming manor!